How to get an apostille... in New York and nationwide?

JULY 18, 2016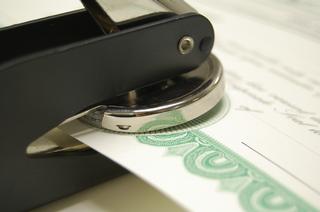 For some documents, e.g. powers of attorney, affidavits, consents, copies of diplomas and transcripts, company resolutions, etc., notarization is required before a document becomes eligible for a New York apostille (sometimes called "notary apostille") or embassy legalization. It is very important that the document is "properly notarized", otherwise it will be rejected by the county clerk's office (which is the first step of the New York apostille procedure)
What does "properly notarized" mean? Is your document properly notarized?


JULY 17, 2016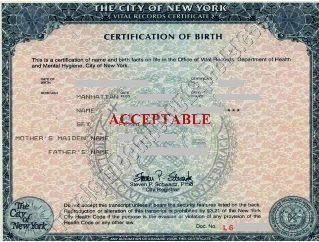 If you were born in Manhattan, Brooklyn, Bronx, Queens or Staten Island, your birth certificate may look like this. This is a short form birth certificate (also called "Certification of Birth"). It is issued by the New York City Department of Health and Mental Hygiene and signed by the City Registrar. The current City Registrar is Steven P. Schwartz. The short form typicllay includes the child's name, date of birth, sex, and place of birth, although some also include the names of the child's parents.
Can a short form birth certificate be apostilled? The answer is "yes, it can".