How to get an apostille... in New York and nationwide?

JANUARY 31, 2017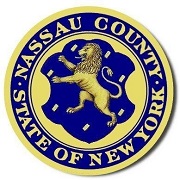 If you need an apostille for a document that originates from Nassau county (Long Island), New York, we will be happy to assist you!
Documents notarized by notaries public qualified in Nassau county, as well as Nassau vital records issued by local registrars (birth, marriage, death certificates), and Nassau court records, require county clerk's authentication before they can be submitted for New York apostilles. We will take care of both legalization steps (Nassau county clerk's authentication + New York State apostille).
Related search terms: "nassau apostille", "apostille legalization for document from nassau county", "nassau birth certificate apostille", "nassau marriage certificate apostille", "nassau death certificate apostille", "apostille for nassau court record"