OCTOBER 11, 2016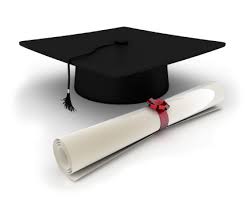 Do you need your New York diploma or transcript attested (authenticated, legalized) for use in the United Arab Emirates?
Not all diplomas qualify for UAE Embassy attestation. Therefore, the first step is to make sure that your degree is eligible. The general requirement is: your educational institution must be located in the United States and must be regionally accredited by NEASC (CIHE), MSA (CHE), NCA (HLC), SACS (COC), NWCCU, or WASC (ACCJC-ACSCU). To show proof of regional accreditation, please visit the CHEA Database (link is external) of Institutions and Programs and look for your institution's accreditation information.
Related search terms: "uae legalization", "uae authentication", "uae diploma attestation", "diploma for united arab emirates", "uae embassy legalization, "certificate attestation for uae"
---
Atestation by the UAE embassy
You have found your institution in the CHEA database, this means that your document can be attested by the UAE embassy. What is next? We provide fast and reliable document legalization services for the United Arab Emirates, taking care of all legalization steps, starting with the certification by the Secretary of State, U.S. Department of State, and finally, the embassy level.
We can attest the original diploma or a copy of the diploma, depending on your needs.
---
How to order embassy legalization for the UAE?
Email a copy of your document for a free evaluation. We will tell you if your document qualifies for the UAE embassy legalization, and how to proceed.
Mail the original document(s) to us, and we will take care of the legalization for the UAE.
Price:
$375
(1st document), each add. document:
$275
(Overnight FedEx within the U.S. is included).
Processing time: 10-15 bus. days.
FedEx International is $60 (most countries)
Embassy Legalization Order Form (PDF file)
Complete the Order form and enclose it with your documents. Our mailing address is
Foreign Documents Express
123 Seventh Avenue, Suite 175
Brooklyn, NY 11215
---
What other documents can be legalized for the UAE?